<< Back to San Francisco Gallery Openings Reviews
Upcoming San Francisco Gallery Openings Calendar >>
***
Get your art fix fast: Instagram @alanbamberger
***
San Francisco Arts Commission Gallery: An Idea of a Boundary
Artists: Patricia L. Boyd, A.K. Burns, Mildred Howard, Hannah Ireland, Dionne Lee, Park McArthur, Gina Osterloh, Davina Semo, Diane Simpson, and Nicole Wermers.
Comment by AB: Ten women artists essay on borders, boundaries and the like, from physical as well as psychological perspectives. Stop on by.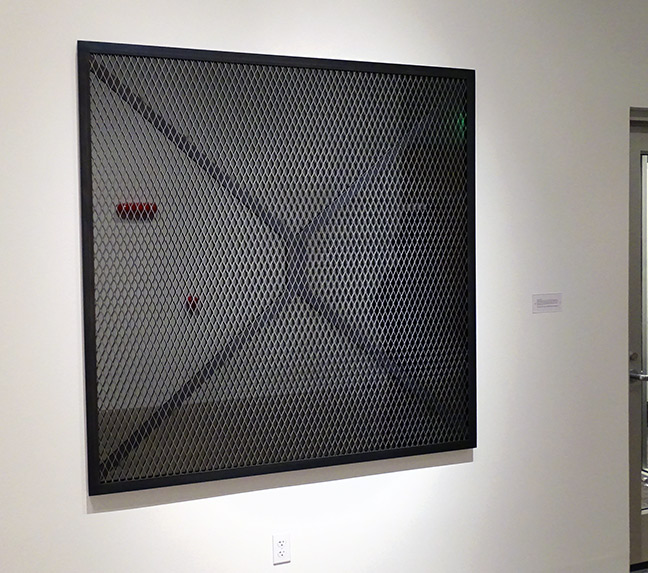 Industrial-strength art by Davina Semo at SF Arts Commission Gallery.


Pinkie cam detail of art in above image - like it.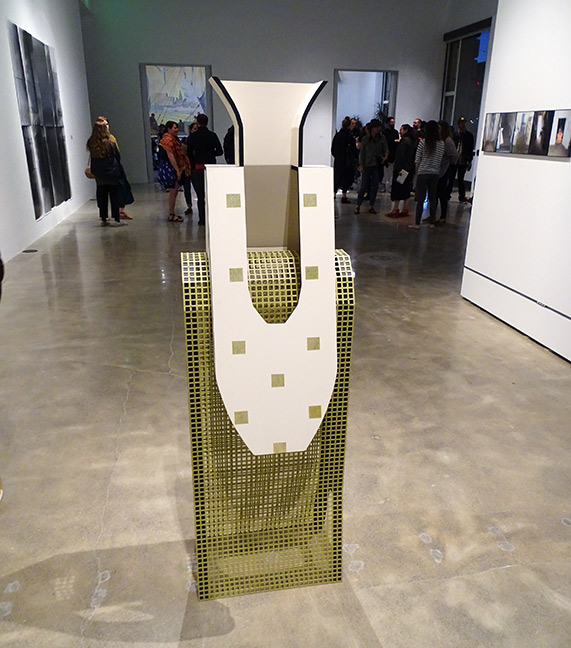 Sculpted industrial materials by Diane Simpson.


Black & white video by Gina Osterloh.


Blown glass punctuation marks by Mildred Howard (like 'em).


Art in above image closer.


Photography by Park McArthur.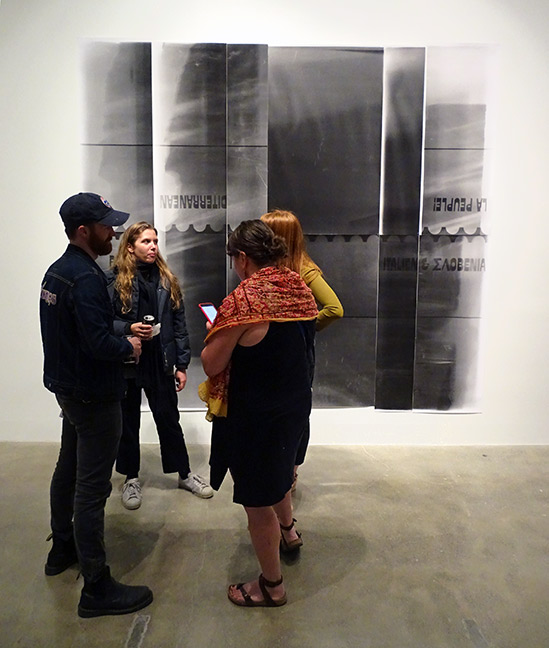 Photogram by Patricia L. Boyd (these people didn't move while I was there).


Bags of found rocks - installation by Hannah Ireland.


Photographic overlays by A.K. Burns up close.


***
ArtPoint at Legion of Honor Museum: ArtPoint Cocktail Party - La Femme à Paris
Comment by AB: This event is completely sold out. Hundreds of art lovers converge for food, drink, and appreciating the finest of fine art in a relaxed social setting. It doesn't get much better. The star of the party is the "Degas, Impressionism and the Paris Millinery Trade" exhibition (assuming the food and drink part gets left at the entrance), in addition to two packed performances in the auditorium courtesy of the San Francisco Ballet School Trainee Program. Sound good? Join the fun. Worth it.

Art by Edouard Manet at Legion of Honor Museum ArtPoint party.


Fine vintage women's millinery are on display throughout.


Georges Jeanniot art.


Classic advertising poster by Theophile Alexandre Steinlein.


Small pastel portrait by Edgar Degas.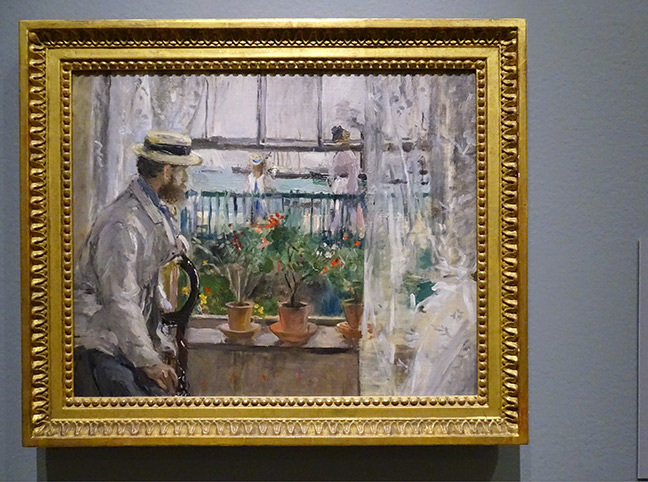 Out-the-window art by Berthe Morisot.


Fine antique French doll circa 1875.


Small portrait painting by Pierre-Auguste Renoir.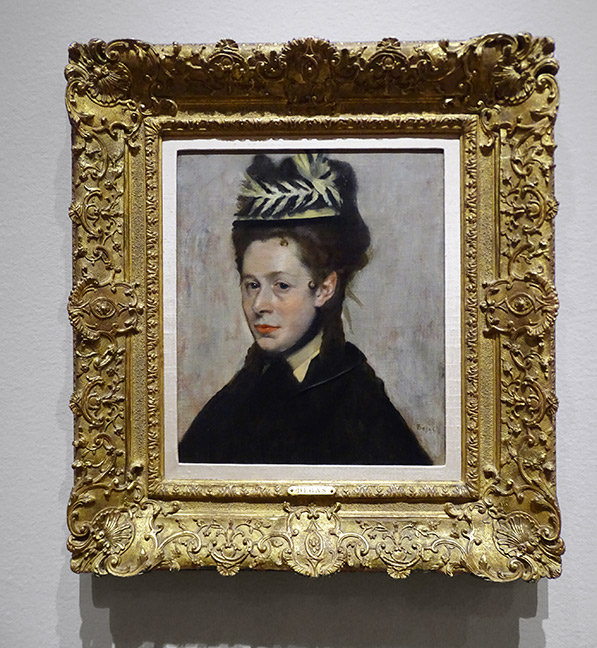 Edgar Degas art.


Ambiance - ArtPoint cocktail party at Legion of Honor Museum.


***