<< Back to San Francisco Gallery Openings Reviews
Upcoming San Francisco Gallery Openings Calendar >>
***
Get your art fix fast: Instagram @alanbamberger
***
Minnesota Street Project: 2017 San Francisco Art Book Fair
Comment by AB: This is one of my favorite art events of the year... and much more than a book fair. Over 100 exhibitors pack the entire place with pretty much everything imaginable in the realm of printed matter, and plenty more as well, including books, monographs, zines, posters, fashion, multiples, photographs, ephemera, catalogues, signed limited editions, sculpture, rarities, old stuff, brand spanking new stuff, etc. etc. etc. Special added bonus-- many affordable options, some priced as low as a dollar. Check it out. On through Sunday.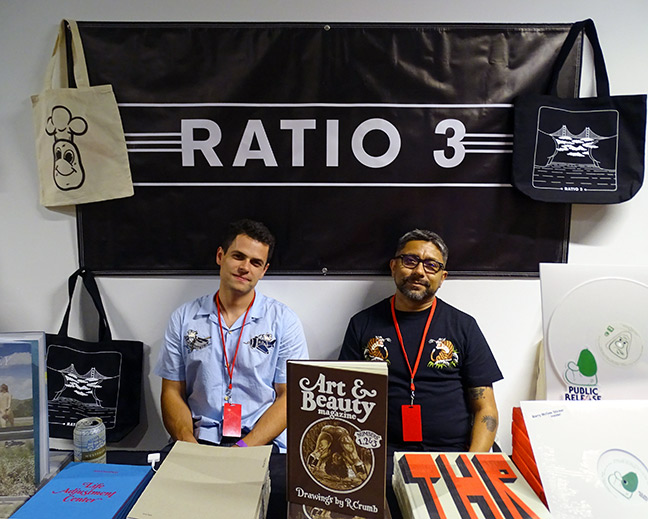 Theo Elliott & Chris Perez of Ratio 3 + Ryan McGinley, R Crumb & Barry McGee.


Adrienne Fish of 871 Fine Arts, art book and poster specialist par excellence.


Rich Jacobs always has plenty to choose from at San Francisco Art Book Fair.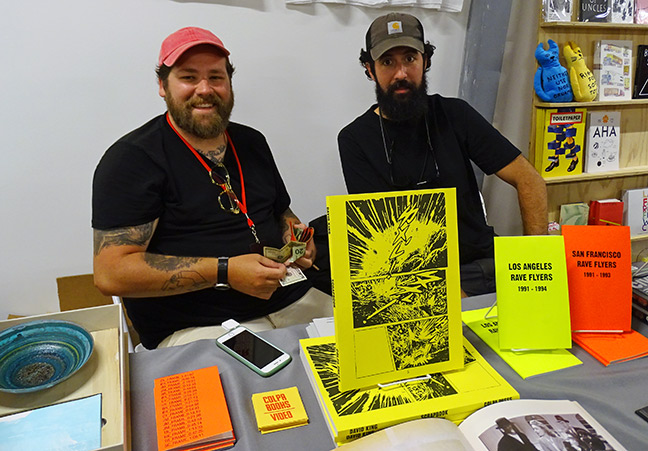 David Kasprzak & Luca Antonucci of Colpa Press.


The basic idea - 2017 San Francisco Art Book Fair.


Architecture book specialist William Stout & period posters.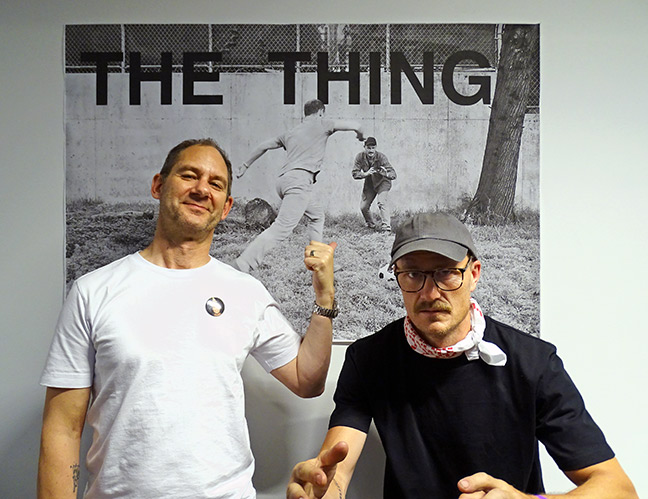 John Herschend & Will Rogan of The Thing Quarterly + likenesses.


Mitsu Okubo hawks crass fashion at Basement.


If you don't like reading, check out the unreadable books at Bass & Reiner.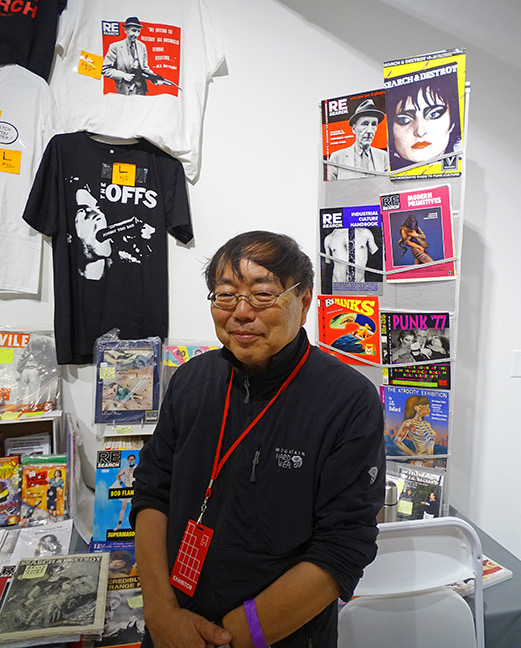 The distinguished V Vale of REsearch Publications.


Books & photographs at Wirtz Art (Stephen Wirts, that is).


Sculptural acrylic balls start at $75 at Rite Editions.


Land and Sea Editions with Chris Duncan, right.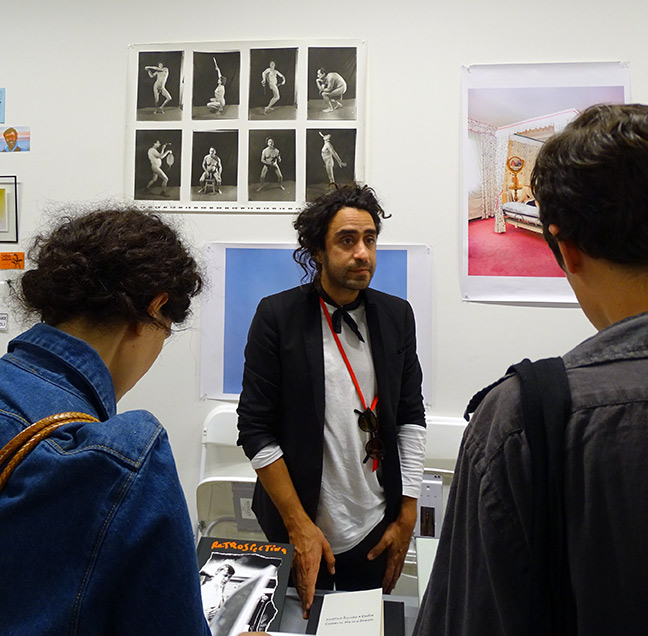 Dialoguing at Mörel Books.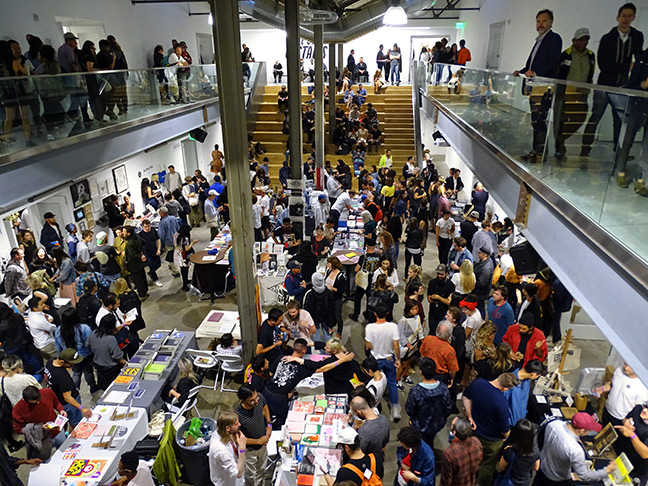 2017 San Francisco Art Book Fair from above. DON'T MISS IT!


***
Glass Rice Gallery: Meghan Shimek - Incarnadine
Comment by AB: Experience a rich saturated dyed wool wonderland.

Textile art by Meghan Shimek at Glass Rice Gallery.


Meghan Shimek wool sculpture.


Wall art by Meghan Shimek.


Meghan Shimek and her art above closer at Glass Rice Gallery.


Woolen wall art by Meghan Shimek.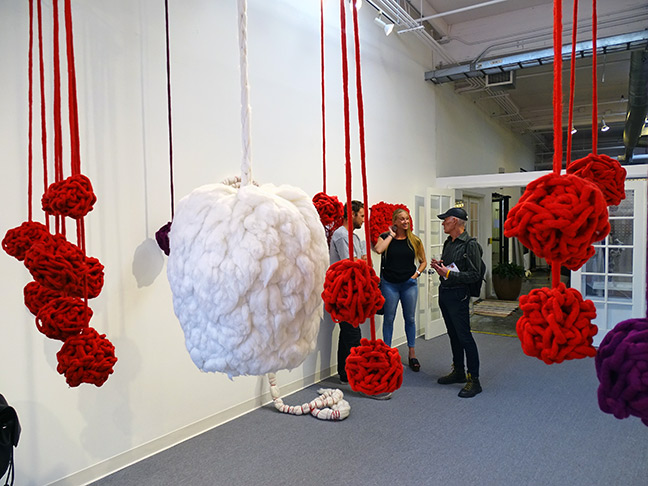 Installation view - Meghan Shimek art show at Glass Rice Gallery.


***