<< Back to San Francisco Gallery Openings Reviews
Upcoming San Francisco Gallery Openings Calendar >>
***
Get your art fix fast: Instagram @alanbamberger
***
San Francisco Art Institute: 2017 MFA\MA Exhibition
Comment by AB: Pretty peppy selection of art on display this time around. Here's some highlights...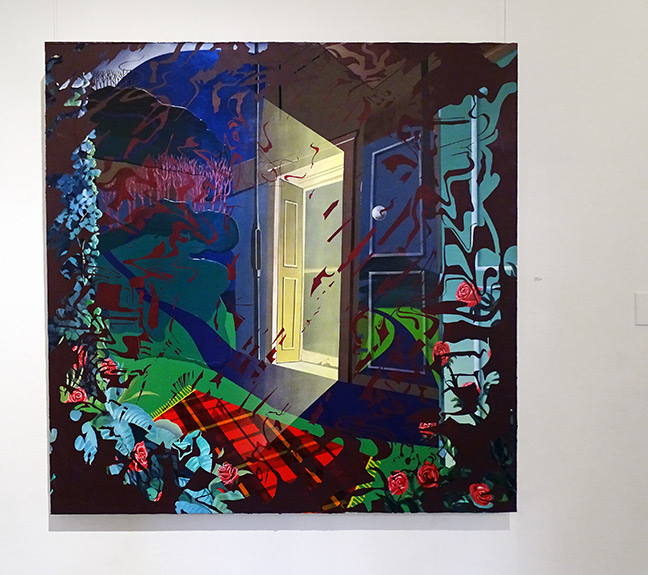 Painting by Tom Colcord - about 4 feet square (like it) at SFAI MFA/MA show.


Can BŁyŁkberger & his art. He creates a superb interactive experience with physical works and virtual reality goggles. I think I have to give this dude the rare and highly coveted Pick of the Show award.


"Expletive block" by Aaron Wilder.


Marissa M Martini and her digital imagery at SFAI MFA/MA show (like it).


James Henry Kirkwood art - paint and stickers. Nicely done.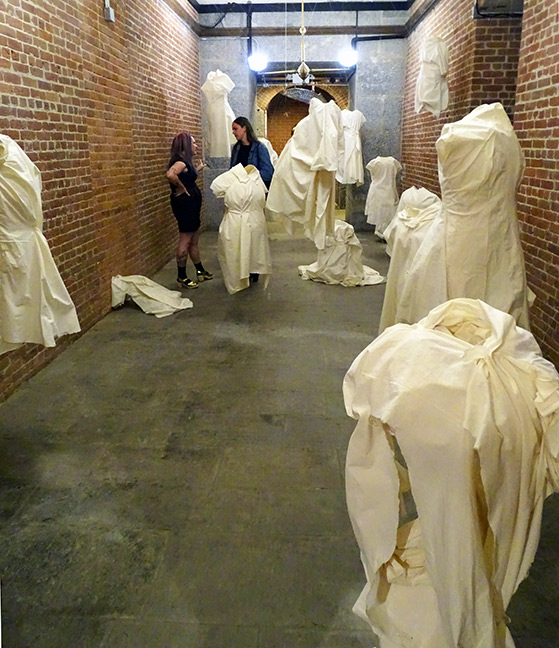 Installation by ZoŽ Leonard.


Arika von Edler and her art. It's all about family and growing up.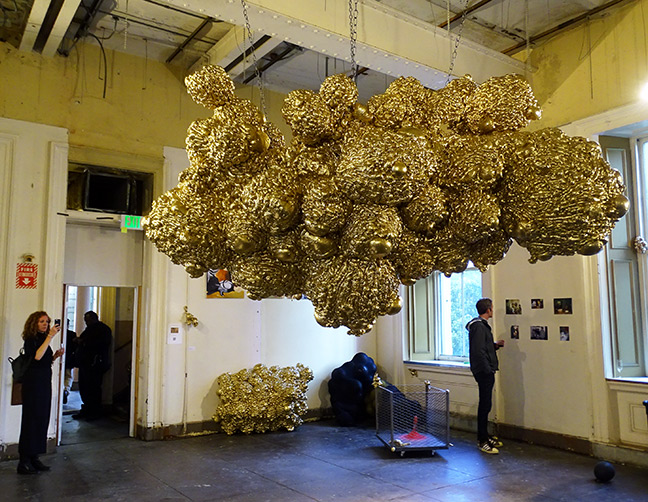 Sculptures by Anastasia Rasshchupkina.


Painting by Emily J. McPeek - inspired by a liquor store on 22nd St.


Eerie installation - art by Manny Robertson.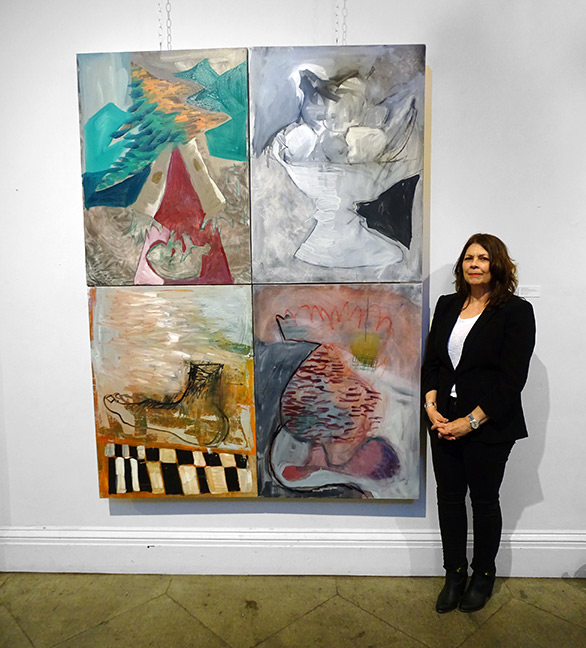 Stephanie Baker and her art at SFAI MFA/MA show.


Small art up close by Yang Shi. It's part of a series about being lost.


Photography by Eunji Kim.


Lightweight suspended rock art by Elisabeth Kohnke.


Altitudinous installation art by Eric Carson.


Sock art by David Kokita at 2017 SFAI MFA/MA show.


***
Chinese Culture Center of San Francisco presents at 41 Ross Gallery: New Urban Legend - Resistance of Space
Artists: Weston Teruya, Laura Boles Faw and 25 Chinese artists.
Comment by AB: This multimedia installation is one exhibition in a series of "four international site-specific projects that engage with local communities in an exploration of urban spaces and the issues embedded in them."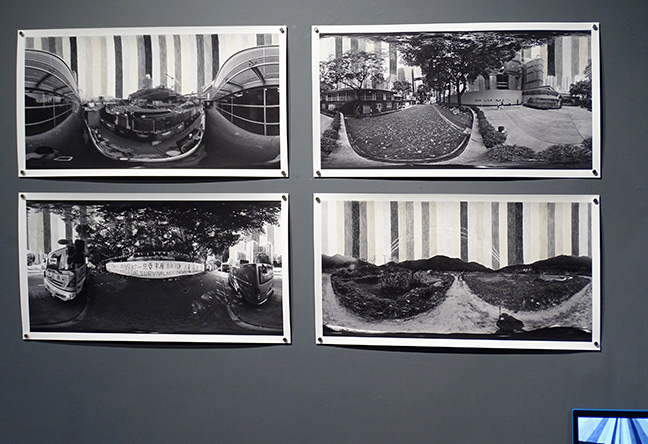 Photographs about the urban experience at 41 Ross Gallery.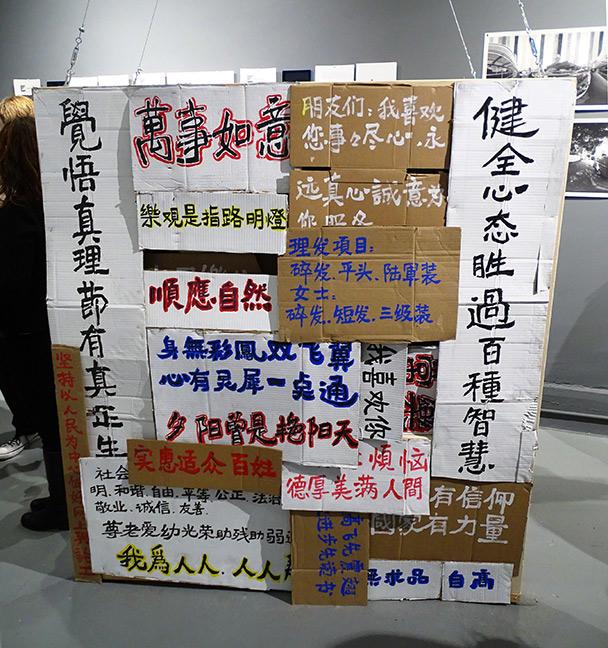 Textual sculpture.


Photography at 41 Ross Gallery group show.


Overview - 41 Ross Gallery site-specific project installation.


***