<< Back to San Francisco Gallery Openings Reviews
Upcoming San Francisco Gallery Openings Calendar >>
***
Get your art fix fast: Instagram @alanbamberger
***
San Francisco Art Institute Fort Mason Campus: 2018 MFA Exhibition
Comment by AB: All kinds of everything as per usual at this year's SFAI MFA show, the event taking place for the first time at the new Fort Mason Campus. Tomorrow's talent today. The happy ending before we even begin? Plenty of the good stuff to peruse. Here's a sampling of the extensive selection on display. Welcome to the art world, graduates!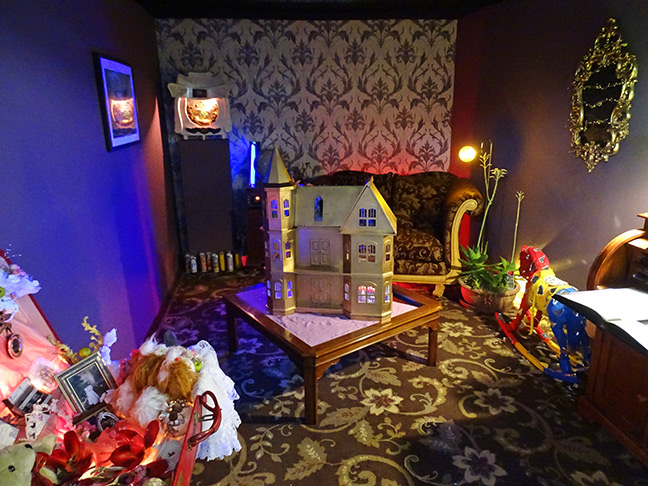 Found object installation by Tomy Chuhe Yan at 2018 SFAI MFA show.


Proficient portrait painting by Yan Huang.


Fan fight by Sherwin Rio (like it).


Wading in wine by Lucien Jeanprêtre. Cheers!


Installation by Timothy B Brown Jr.


Art in above image closer at SFAI Fort Mason Campus 2018 MFA show.


Dinner is served with familial trimmings by Shihan Xu.


Middle Eastern soup by Amina Shah.


Art in above image closer (nicely done).


Cockamamie swimming pool installation by Elena Padrón Martin. Fun.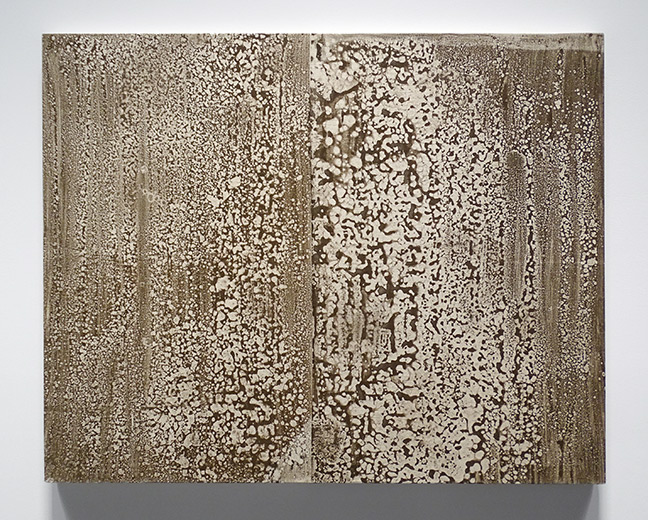 Organic art on canvas by Alexis Lastomirsky (kinda like it).


More Alexis Lastomirsky, this time with stitching.


Ran into the smart & talented Tiffany Bozic assessing the array.


Essay on hair by Nasim Moghadam.


Art in above image closer (well done)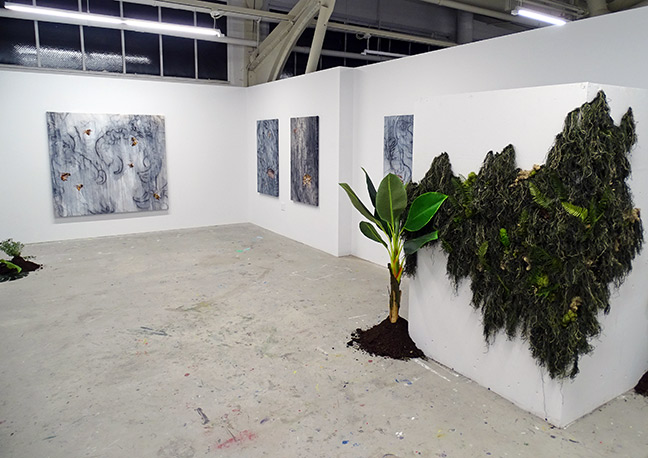 Art & installation by Julia Blume.


Art in above image closer (like it).


Paintings & ceramics by Abby Gregg.


Abby Gregg ceramic art closer at SFAI MFA 2018 show, Fort Mason Campus.


Lit installation experience by Hilary Bond.


Portrait paintings by Alexia Marouii.


Ornithological ceramic art by Jer Garver (good one).


Art by Jinning Wang printed with ashes.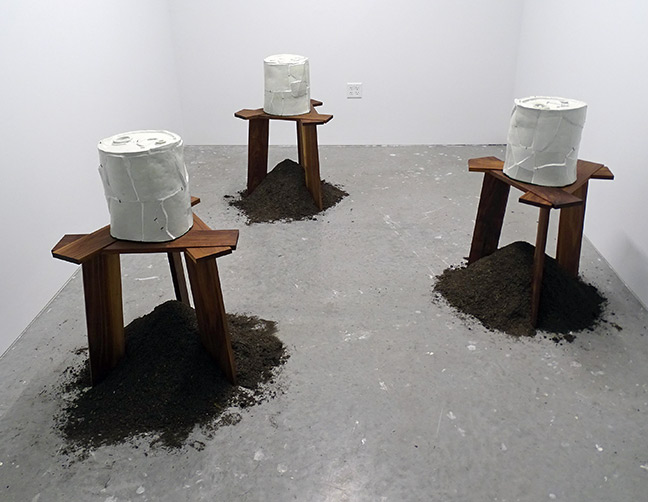 Conceptual installation art by Nick Middlestead.


Bird bouillabaisse art by Danielle Halford.


Feathery figures by Yin Qin at 2018 SFAI MFA show, Fort Mason Campus.


***