<< Back to San Francisco Gallery Openings Reviews
Upcoming San Francisco Gallery Openings Calendar >>
***
Get your art fix fast: Instagram @alanbamberger
***
111 Minna Gallery: Michael Reedy and Scott Tulay
Comment by AB: Scott Tulay's furiously churning imagery sucks you into the eye of the storm. Michael Reedy's ingeniously involved compositions, billed as "mixed media," appear to be blends of paint and digital images. The varnish seems almost intended to mask this fact. Hey-- if you use digital elements in your art, say so. It's still the exact same art and no less engaging.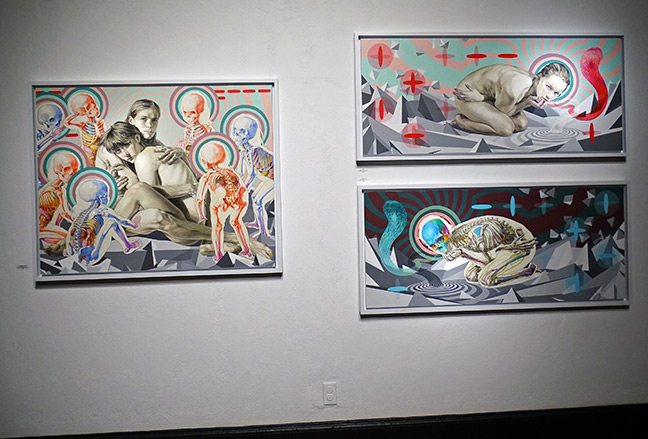 Art by Michael Reedy at 111 Minna Gallery.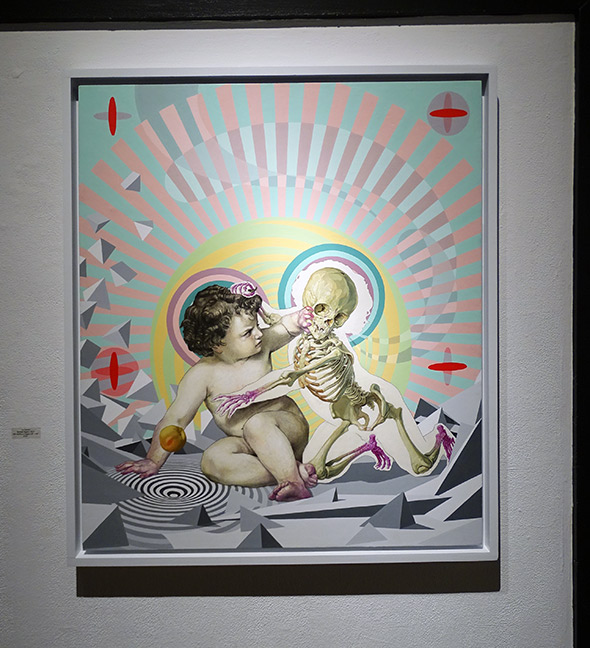 Michael Reedy art.


Impressively complex compositions by Michael Reedy.


Art in above image closer.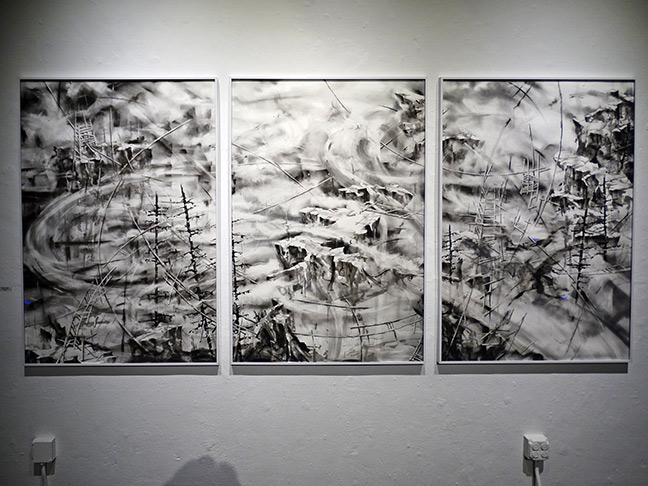 Swirling vortex art by Scott Tulay at 111 Minna Gallery.


Scott Tulay art.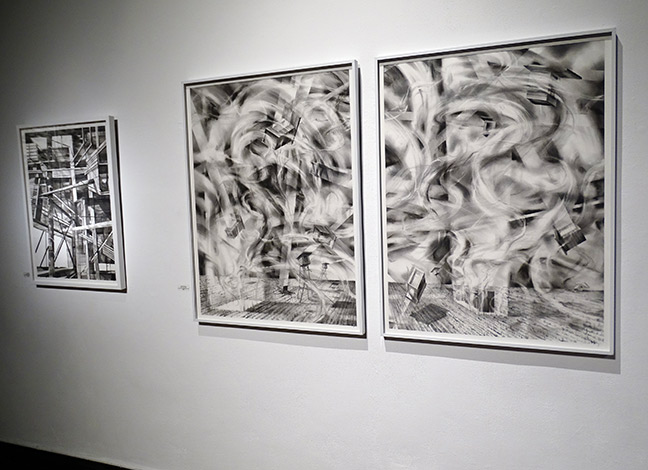 Art on paper by Scott Tulay.


***
Mission Cultural Center for Latino Arts (MCCLA): Here Now, Where We Stand - 40th Anniversary Exhibition
Artists: Giuseppe Dezza, Doyle Foreman, Art Hazelwood, Oscar Frias, Juan R. Fuentes, Andrea Gomez, Ester Hernandez, Mildred Howard, Volanda Lopez, Gera Lozano, Geri Montano, Jim Nikas, José Guadalupe Posada, Calixto Robles, Patricia Rodriguez, Michael Roman, Jos Sances, Marsha Shaw, Carrie Mae Weems, Marianna Vampolsky, Rene Yañez, Berkeley High School Arts and Humanities Academy, San Francisco Poster Syndicate, The Great Tortilla Conspiracy. Curated by Anthony Torres.
Comment by AB: This show sums up what the Mission Cultural Center has stood for over the past four decades, and the message is clear that they're now more relevant and necessary than ever.

"Trump Tower" - collaborative art - painted ceramic tiles - at MCCLA.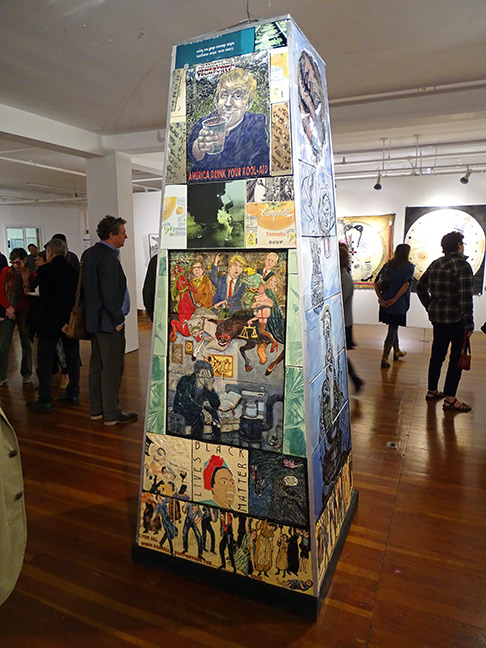 Another view of art in above image - off to an LA museum at show's close.


Painted clay sculpture by Calixto Robles.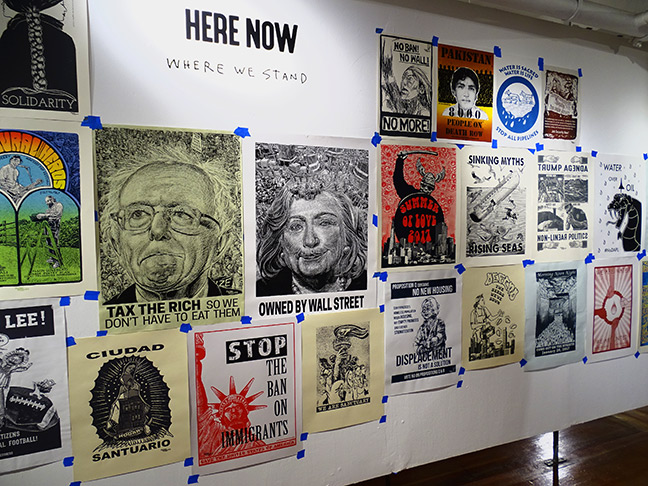 Prints and posters by San Francisco Poster Syndicate.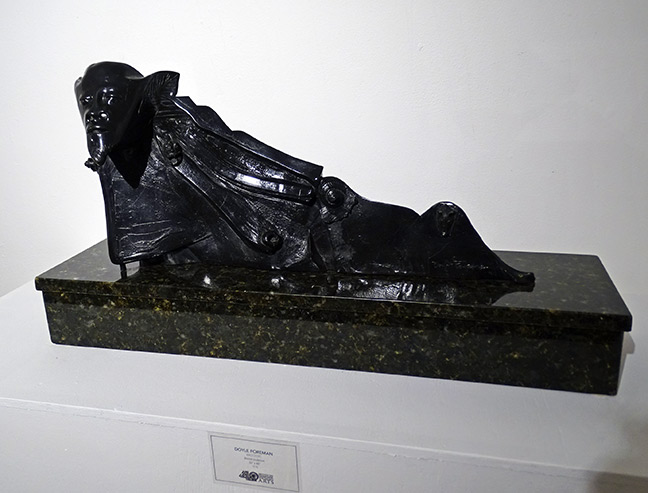 Sculpture by Doyle Foreman.


Prints by Art Hazelwood at Mission Cultural Center for Latino Arts.


Photographs by Giuseppe Dezza.


Collaborative art by Berkeley High School students.


Original drawing and painted ceramic tiles from the drawing by Jos Sances.


***