<< Back to San Francisco Gallery Openings Reviews
Upcoming San Francisco Gallery Openings Calendar >>
***
Get your art fix fast: Instagram @alanbamberger
***
StARTup Art Fair at Hotel Del Sol:
Artists: Pilar Agüero-Esparza, Shannon Amidon, Carol Aust, Beka Brayer, Arminée Chahbazian, Erik Rashad Clark, Joyce Conlon, Laurel Connell, Renee DeCarlo, Dana DeKalb, Robin Denevan, Peter Dreyfuss, Jon Fischer, Jane Fisher, Andrea Fono, Corey Phillips Fowler, Rebecca Fox, Michele Foyerk, Matt Gil, Audrey Heller, Victoria Estacio Huckins, Clint Imboden, Uma Rani Iyli, Pantea Karimi, Gillian Keller, Kevin Keul, Kimberlee Koym-Murteira, Roberto Lombana, Emily Maddigan, Barbara Maricle, Charlie Milgrim, Jack Miller, Leanne C. Miller, Mary Mocas, Shelley Monahan, Andy Muonio, April Dawn Parker, Silvia Poloto, Christine Rasmussen, Fernando Reyes, Heather Robinson, Ali Saif, Anna-Lena Sauer, Mary K. Shisler, Jill Taffet, Margaret Timbrell, Terry Turrentine, Leo van Munching, Arika von Edler, Weijue Wang, James Watts, Jesse Wiedel, Nancy Willis, Keith Wilson.
Comment by AB: This show gets better every year. Artists fill every room in the hotel with their art. Always a few surprises. From quirky to quality, you'll surely find it here. Great way to spend a day. On through Sunday. A definite yes.

Magic realist photos by Roberto Lombana (all sizes and subjects available).


Kirlian-esque art by James K M Watts - the truth is in the aura.


Gillian Keller and her psychedelic mystical mixes at StARTup Art Fair.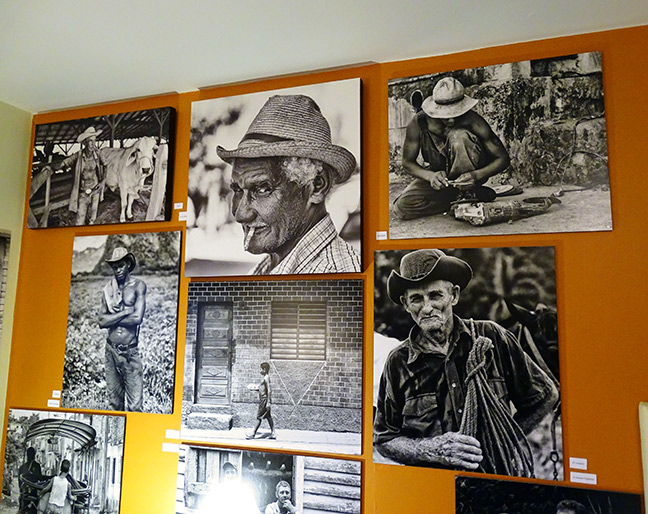 Photographs by Corey Phillips Fowler.


Tricked-out taxidermy art by Emily Maddigan.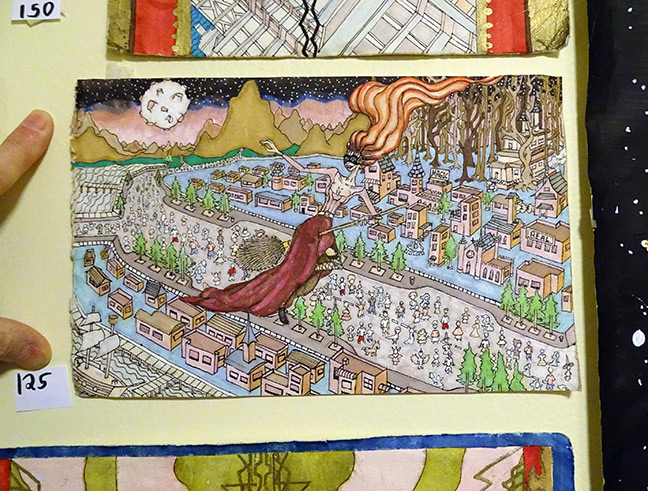 A roomful of engaging (and affordable) art by Erik Rashad Clark. Like it.


Clint Imboden and his Earth Ashtray assemblage at StARTup Art Fair.


Graphite art about environmental imbalance by Arminée Chahbazian (nicely done).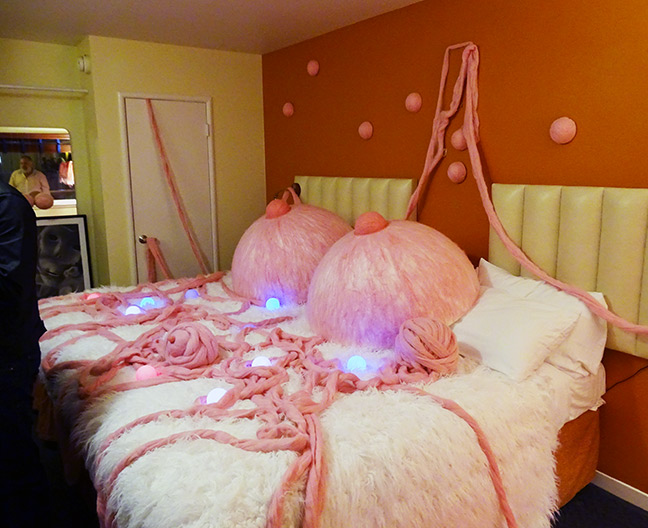 Here's something you don't see everyday - art by Weijue Wang.


Christine Rasmussen and her art - memories blowing in the wind.


And the award for Most Provocative Room goes to Arika von Edler.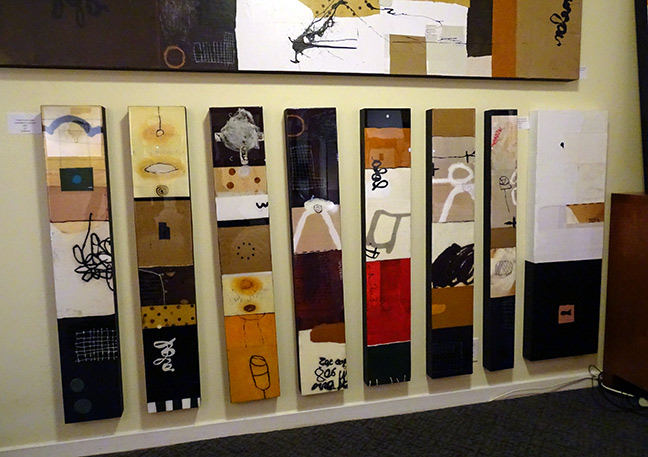 Silvia Poloto art at StARTup Art Fair.


Art by Jane Fisher. Did you have to remind me?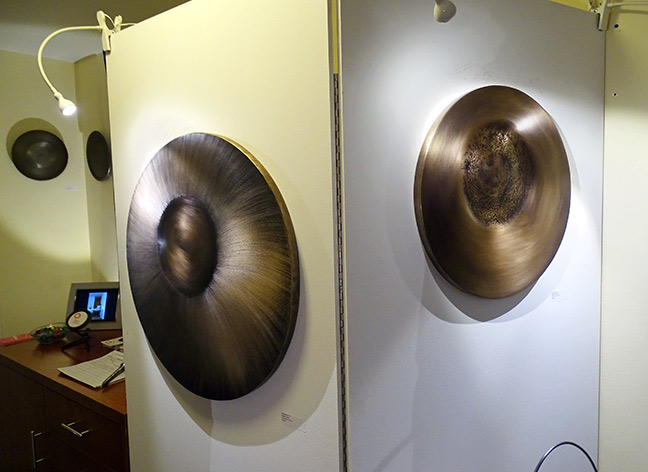 Brushed bronze art by Rebecca Fox.


Used motor oil art by Charlie Milgrim.


Sidewalk installation by t.w. five at the entrance to the fair.


Oodles of fun and all kinds of art- StARTup Art Fair at Hotel Del Sol.


***