<< Back to San Francisco Gallery Openings Reviews
Upcoming San Francisco Gallery Openings Calendar >>
***
Get your art fix fast: Instagram @alanbamberger
***
Exhibitors: Almond & Co., Altman Siegel Gallery, Anthony Meier Fine Arts, Berggruen Gallery, Blum & Poe, Carpenters Workshop Gallery, Casati Gallery, Chamber, Cristina Grajales Gallery, Crown Point Press, David Gill Gallery, David Zwirner, Demisch Danant, Edward Cella Art+Architecture, Fraenkel Gallery, Friedman Benda, Gagosian Gallery, Gavin Brown's enterprise, Gladstone Gallery, Haines Gallery, Hosfelt Gallery, Hostler Burrows, James Cohan, Jason Jacques Gallery, Jessica Silverman Gallery, kurimanzutto, Lebreton Gallery, LÚvy Gorvy, Lorenz Bńumer Paris, MACCARONE, Magen H Gallery, Marian Goodman Gallery, Matthew Marks Gallery, Obsolete / SLETE Gallery, PACE, Patrick Parrish Gallery, Paula Cooper Gallery, R & Company, Ratio 3, Reform Gallery / The Landing, Salon 94, Tanya Bonakdar Gallery, Volume Gallery, Wexler Gallery, Yossi Milo Gallery.
Comment by AB: The quality of exhibitors at this fair continues to escalate with the number of major participating galleries increasing every year. The fair started out as more design than art, but it's now decidedly more art than design. Nothing better than art for buffing up the status of your pad, right? An impressive array of fine and decorative oeuvres to say the least.

Richard Serra etching at John Berggruen Gallery - FOG Design + Art.


Exquisite expressionist ceramics by Sterling Ruby at Gagosian Gallery.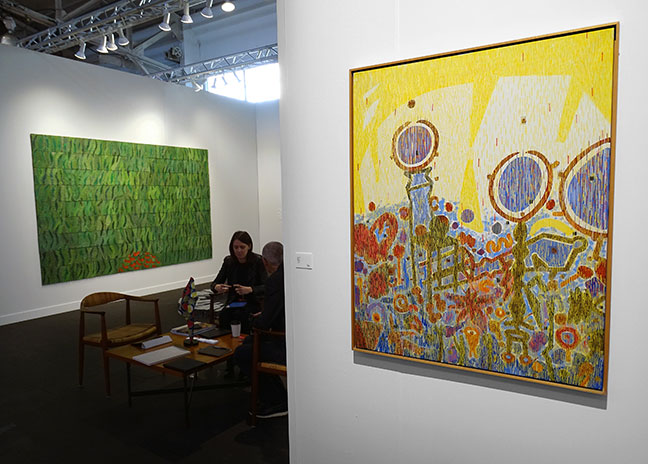 L-R, art by Elias Sime & early painting by Lee Mullican at James Cohan.


Pinkie cam detail of Elias Sime electrical component art in above image.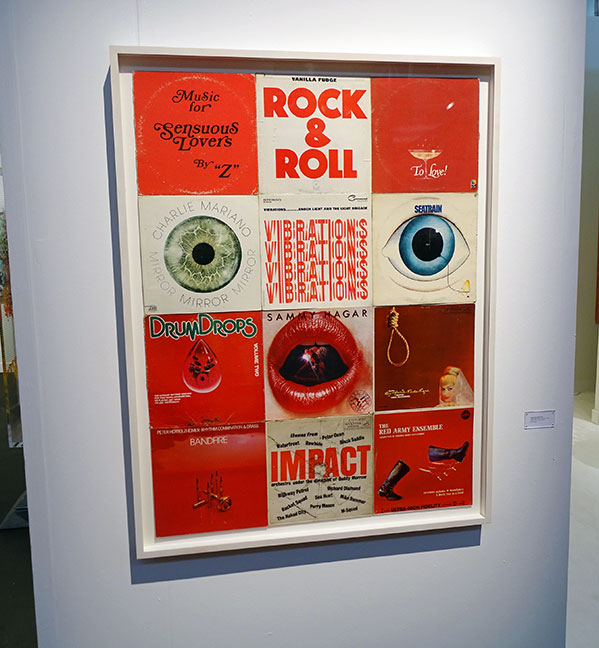 Christian Marclay album collage at Paula Cooper Gallery (like it).


Ceramic tile bas relief at Hostler Burrows.


Fine sculptural table at R & Company.


Impressive Oscar Murillo painting at David Zwirmer.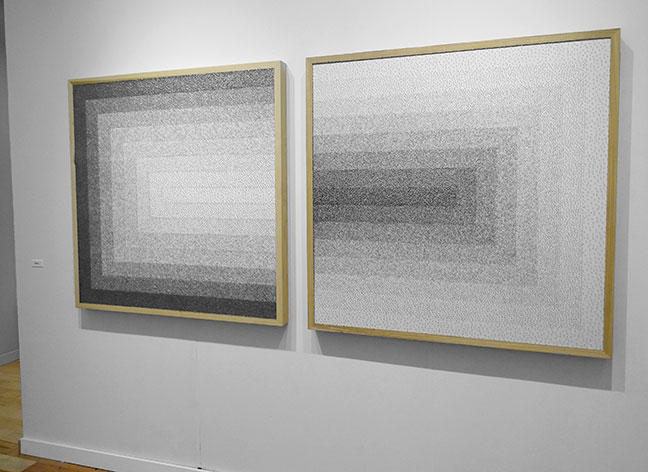 Obsessive excellence - pushpin art by Tara Donovan at PACE.


Pinkie cam detail of art in above image.


Barry McGee goes high style at Ratio 3.


Installation at Salon 94 (attendant not included).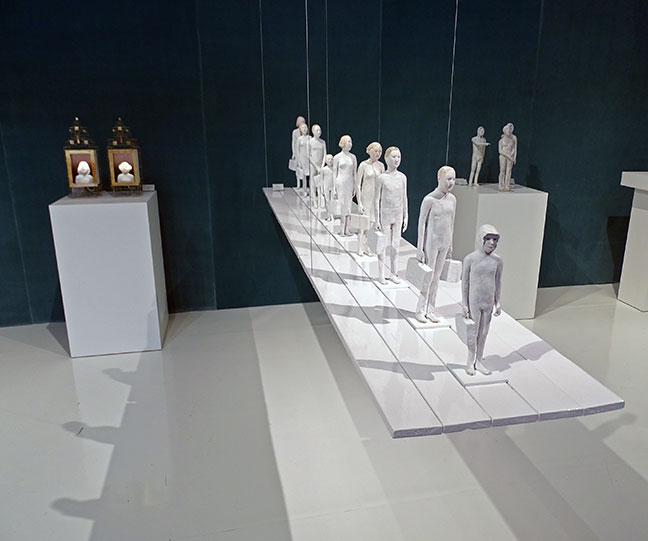 Ghostly paper mache figures by Agnes Baillon at Obsolete/SLETE Gallery.


Modern furnishings and decorative accessories at Magen H Gallery.


Long view with Hostler Burrows display, foreground.


***